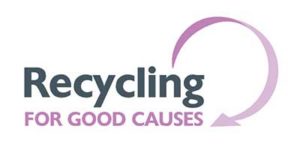 Raise money for animals with your unwanted jewelry and currency!
You can now donate your unwanted jewellery or currency (banknotes only) to raise money for TREAT ME KIND.
If you have any gold, silver, costume jewellery or watches, you can recycle them, at no cost to you, whilst making money for TREAT ME KIND International. Even odd earrings and damaged items are accepted.
Banknotes of any age and from any country can also be donated.
Our partners at Recycling for Good Causes will recycle the items, giving the proceeds to TREAT ME KIND International.
How it works:
Simply pop the items into an envelope (no larger than A5) and post free of charge to:
FREEPOST RSXA-GJBY-ARRZ
TREAT ME KIND INTERNATIONAL
UNIT 14 AMBER BUSINESS VILLAGE
AMBER CLOSE
TAMWORTH
B77 4RP
Please make sure you mention TREAT ME KIND International on the envelope as this will ensure we receive the funds from your donated items. TREAT ME KIND will then receive a donation based on the value of your items*.
The Recycling Project
Should you wish to recycle additional items or larger quantities, you can request to take part in The Recycling Project by calling Recycling for Good Causes on 0800 633 5323 or emailing info@recyclingforgoodcauses.org.
You will then be sent a recycling sack. The sack can be filled with jewellery, currency (including coins), mobile phones, games consoles, games, mp3 players, digital cameras and other gadgets.
Once the sack is at around 10kg, you can call Recycling for Good Causes to arrange collection.
Please remember to mention that you would like to raise funds for TREAT ME KIND International. We will then receive a donation based on the value of your items*.
If you have any questions about recycling, please contact info@treatmekind.org.uk.
*The donation will be calculated as 75% of the item resale value, minus costs.
Thank you!

Recycle your unwanted items and help raise funds for charity
The amount of waste we are producing in the world is increasing all the time and recycling is one of the ways to make a positive impact on the natural environment and our planet.
Why not donate your unwanted items so they can be recycled and turned into money for Treat me Kind International and help us protect animals.
We've teamed up with recycle4charity to turn your unwanted ink cartridges and mobile phones into cash, so we can continue our work.
Simply select Treat me Kind International and register online. You can order freepost bags to return your items in or even arrange for a box of wanted items to be collected, free of charge.
Recycle your inkjet cartridges and mobile phones to help us raise much-needed funds through Recycle4Charity.co.uk     
Thank you!
Join our mailing list for up to date news about our work